Our state-of-the-art hydrotone tub is used in most body treatments. Indulge your senses and sooth your body with our luxurious body treatments. The use of delicious active organic products, steam, and nurturing touch, leave your skin feeling silky, hydrated, and your soul rejuvenated.
State-of-the-art Hydrotone Tub used in most treatments.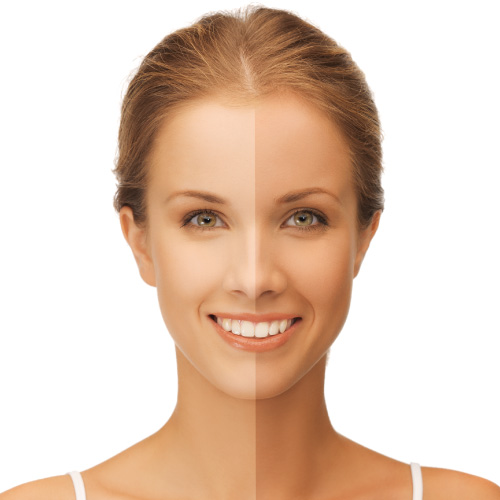 Thalassotherapy
Detoxify in a soothing jetted tub of water enriched with your choice of sea salts. Stimulate the lymphatic system and nourish your body, mind and soul.
30 minutes $40 / With another treatment $35
---
Buff and Bronze
The therapist will exfoliate your body using an avocado and ootango body scrub, steam the product into the skin and shower you off using the hydrotone system. The therapist then sprays a hydrating aloe mist to reduce pore size and prolong your tan. The treatment is then finished with the spray application of the Infinity Sunless Tanning Solution. You may select your level of tan.
60 minutes $165
---
Turquoise Sage Salt Scrub
We begin this treatment with the turquoise sage desert body polish with fossilized desert salts. The fine texture offers a gentle yet thorough body exfoliation. We then massage in our rich whipped turquoise sage jojoba body butter leaving you feeling refreshed inside and out.
60 minutes $125
---
Lavender & Blue Chamomile Body Polish
Do you love lavender? We do! So we created a treatment around the soothing and relaxing aroma of lavender and blue chamomile. The combination of salt and volcanic pumice scrub gently but thoroughly polish the skin and replenish magnesium levels. We top it off with the application of a lavender and blue chamomile jojoba body lotion that is deeply hydrating and helps repair dry and irritated skin conditions.
60 minutes $125
---
Chai Spice and Vanilla Sugar Scrub
A gently warming and stimulating blend of exotic spice oils combined with sweet vanilla supports circulation and helps with muscle discomfort. This luxuriously, indulgent scrub will gently exfoliate your skin leaving it soft, supple and glowing. We finish with an application of the chai spice and vanilla aloe shea butter cream that will warm your body and soul.
60 minutes $125
---
Turquoise Sage Detoxifying Sea Mud Mask
Some of the world's most pristine and healing clays come from the Utah desert. This cosmetic grade mask for the body is powerfully detoxifying and an amazing anti-inflammatory. It will leave you feeling re-energized and refreshed! To top this amazing treatment off, we apply the turquoise sage mountain arnica oil to target aches, pains, and soft tissue damage.
60 minutes $125
---
Infinity Sunless Tanning
Please arrive 15 minutes prior to service to get into a robe and if needed, shower and exfoliate using a pineapple enzyme mask. A therapist will then apply a refreshing aloe mist to hydrate and reduce pore size to sustain tan longer. You can select the level of tan from light to savage.
20 minutes $50