Botox and Filler Injections
Lexi Davis, Aesthetic Nurse Injector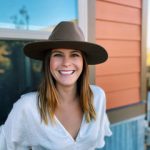 Let me tell you a little about myself- I grew up in Richmond, VA where I received my BSN in Nursing at Virginia Commonwealth University. I graduated in 2016 and it's been an amazing ride since then. The last four and half years I have been educating and empowering women through their transition into motherhood as a Labor and Delivery Nurse. The last two years, I worked across the country, as a Travel Labor and Delivery Nurse, accompanied my 8 year old dog Yoshi. It was magical. I had the opportunity to travel as a living, and I loved it! Eventually though, I found myself getting lost in the stressful environment of constantly changing hospitals, moving every 13 weeks, and working night shift. I finally settled in the high alpine and now call Breckenridge, CO my home. I still work PRN as a Labor and Delivery Nurse at Vail Health, but now I have a new venture that is calling my name.
My passion is fueled by creating space for individuals to empower themselves. Aesthetic Nursing allows me to enhance natural beauty, and instill more confidence in women and men. I focus primarily on preventative and non-surgical facial rejuvenation. My goal is to achieve a natural, refreshed look that will leave you feeling like the best version of yourself. I have received one on one training with Brenda Cumming RN, and Carmen Meadows, LPN. I feel confident in my in my role as an aesthetic injector, and by using a conservative approach, I am able to utilize each individuals' natural beauty. Come by the Blue Sage Spa, and let me know how I can serve you!
Botox
Botox® Cosmetic (onabotulinumtoxinA) causes the relaxation of facial muscles. The product works by blocking the communication between nerve endings and their surrounding muscles. Botox is injected into specific regions to treat overactive muscles that cause wrinkles with facial animation. The effect of is temporary and repeat treatments are necessary periodically to maintain the softening of facial furrows and creases.
Combat the signs of aging and significantly reduce the appearance of fine lines and wrinkles with Botox. Botox is safe, effective, and causes relaxation of the muscle it is injected into, resulting in the softening of fine lines and wrinkles for a more youthful appearance. Botox can be injected for forehead wrinkles, crow's feet, lateral eyebrows, bunny lines, gummy smile, vertical lip lines, a downturned mouth, pebbled chin, neck wrinkles and undefined jawline.
Dermal Fillers
Juvedérm® is a gel-based filler composed of hyaluronic acid, a natural constituent of the dermis, the second layer of skin. Naturally occurring hyaluronic acid lends structure, firmness, and volume to the skin. Although abundant in youth, the passage of time and exposure to environmental factors such as ultraviolet light exposure decreases the presence of hyaluronic acid in the skin. Hyaluronic acid attracts water to the area of placement, "plumping" the treated areas and decreasing the presence of facial lines, wrinkles, and folds.
Generally, fillers are used for nasolabial folds (from the nose to the edges of the lips),  and may also be used to plump lips.
Please call to schedule your appointment and bring a friend! We will need 30 minutes for Botox injections and 60 minutes for Juvederm (with/without botox) injections.