Éminence Herbal Eye Make-up Remover
$29.00
Gently soothing PH balanced eye make-up remover that's non-irritating and gentle enough for all skin types.
Details »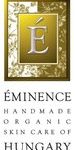 Description
Éminence Herbal Eye Make-up Remover
Gently Soothing PH Balanced Eye Make-Up Remover
Skin Type: Anti-irritating and gentle for all skin types
Key Ingredients:
Calendula Flower Extract: anti-irritant, gently soothes, cleans, disinfects, and moisturizes the skin.
Cucumber Extract: revitalizes,and tones.
Comfrey Extract: supplies skin with Vitamin E, gently lubricates and improves elasticity.
Green Tea Extract: antioxidant, phenol and Vitamin C rich
Chamomile Extract: revitalizes, calms and balances the skin.
Lavender Extract: anti-irritant that calms irritated skin.
5.07fl oz/150ml