GloSkin Cream Stay Shadow Stick
$26.00
Cream Stay Shadow Stick
High-performance, long wear cream shadow stick for use as a primer, eyeshadow, liner, and on lips and cheeks. Infused with antioxidants, jojoba oil, and natural mineral pigments for effortless application and up to 12 hours of wear.
Details »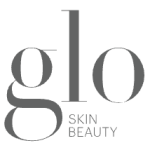 Description
For multitasking, long wearing, high-pigmented color, meet the Cream Stay Shadow Stick. Delivering up to 12 hours of wear, this creamy, vitamin-enriched formulation glides on effortlessly, allowing for an array of effects. Build, blend, buff, line, and define, using it as an eye primer, eyeshadow, liner, and lip and cheek color too. Infused with our antioxidant complex to protect and soothe, it also features jojoba oil for smooth, creamy application. Natural mineral pigments add that richness of high-performance color, without fading or transferring. Designed to play well together or to shine solo, mix and match with one or more shadow sticks to create your perfect look.
Suitable for all skin types.
Key Benefits:
High-Performance: Delivers long wearing, richly pigmented finish, without fading, smudging, melting, or transferring.
Multitasking: Easy to use, creamy shadow stick, can be used to create an eyeshadow, for crease, transition, highlighter, and liner. Use it on lips and cheeks too.
Mineral Makeup: Gentle, clean natural sensitive skin-friendly mineral pigmented color.
Shade descriptions:
Beam: Champagne Shimmer
Prelude: Peach Champagne Shimmer
Keepsake (Formerly Toast): Bronze
Echo: Metallic Brown
Metro: Metallic Gunmetal
Pitch: Deep Matte Black
Halo: Platinum Shimmer
Solstice: Gold Shimmer
Canyon: Matte Clay
Bonbon: Deep Matte Brown
Orbit: Matte Charcoal
Latte: Matte Tan
Shell: Blush Pearl
Concord: Deep Smokey Plum
Navy: Smokey Midnight Blue
Key Ingredients:
Antioxidant Complex: Features protective, soothing vitamins A, C and E.
Jojoba Oil: A luxurious emollient that nourishes and supports ease of application.
Natural Mineral Pigments: Clean, ethically-sourced long wearing colors, tints, and shimmers.
Glide onto lids and blend with desired eye brush or fingertips. Use built-in sharpener to create a more defined point for lining and defining.