GloSkin Daily Hydration Drops
$71.00
Delivering Instant Hydration
Delivering instant hydration with hyaluronic acid, this serum targets dehydrated, thirsty, dry skin, helping balance moisture content, and prevent further water loss by strengthening skin's barrier.
Details »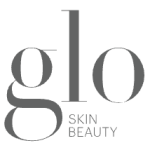 Description
For an instant skin-quenching boost, Daily Hydration Drops is an essential. Targeting surface-level dehydration, this serum is powered by hyper-hydrating hyaluronic acid, which binds water to the skin. Vitamin B5 delivers added soothing and smoothing, helping to strengthen skin's moisture barrier. Skin feels more hydrated, supple, and soft.
Suitable for all skin types—especially dry skin.
Key Benefits:
Hydrating: Targeting dehydration, this super-quencher locks in moisture, helping skin feel more conditioned and supple.
Strengthening: Helps repair and restore skin's moisture barrier.
Conditioning: Skin feels softer, supple, and nourished.
Key Ingredients:
Hyaluronic Acid: A humectant powerhouse that locks hydration deep within and prevents transepidermal water loss.
Vitamin B5: Skin-conditioning nourishment, it smooths, soothes, and boosts hydration.
Apply drops directly after cleansing and toning up to twice daily, or mix with other serums and moisturizers for a hydrating boost.