GloSkin Phyto Calm Aloe Hydrator
$57.00
Formerly Balancing Moisture Remedy
Soothing and hydrating, diminishing hyperpigmentation, and providing antioxidant protection, this restorative moisturizer features an elevated blend of botanicals and aloe vera for a comforted, calmed complexion.
Details »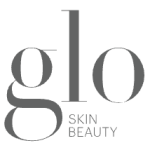 Description
Infused with nourishing botanical extracts, Phyto-Calm Aloe Hydrator settles and soothes skin with its cooling, calming formulation. De-stressing distressed complexions, this restorative aloe-enriched moisturizer reduces redness and other skin sensitivities, hydrating and boosting skin's moisture levels. Delivering amplified antioxidant protection against aging elements, the appearance of hyperpigmentation and uneven skin tone is diminished, for a balanced, revitalized complexion.
Key Benefits:
Hydrates: Amplified botanical extracts nourish and replenish, boosting skin's moisture levels.
Calms: Soothing and de-stressing skin, aloe vera cools and calms, reducing redness and reactivity.
Protects: Antioxidant complex strengthens skin, safeguarding against premature aging.
Key Ingredients:
Aloe Vera: An anti-inflammatory powerhouse that hydrates skin and promotes healing.
Peony + Goldenrod Extracts: A botanical complex that repairs skin and inhibits melanogenesis to help even tone.
Therapeutic Oil Blend: Supports and strengthens skin, offering protective antioxidant and nourishing conditioning benefits.
Apply to skin after cleansing and toning. Layer over targeted treatment serum for extra benefits. Can be used twice daily.